On behalf of the Allied Telesis Group, I would like to extend my sincere wishes for a Happy New Year to all of you. I want to express my gratitude for your continued support of Allied Telesis' products, services, and solutions.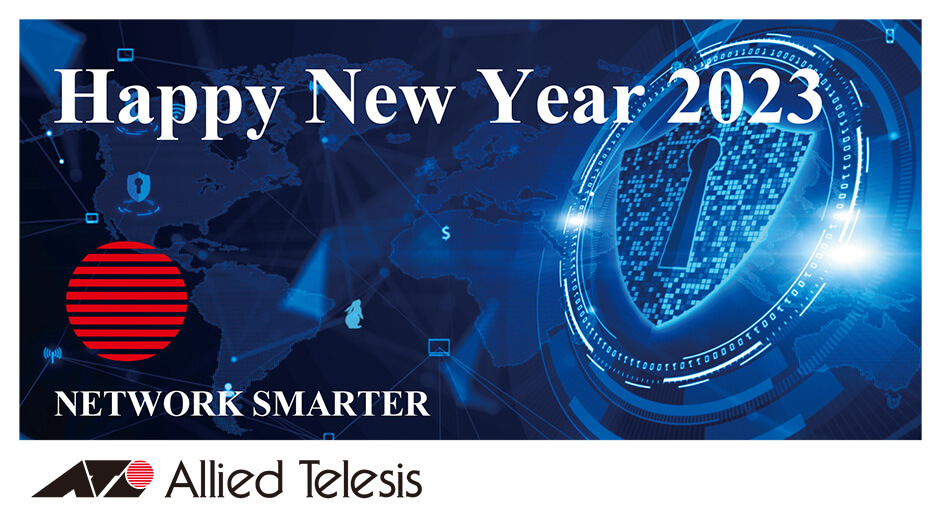 In March of this year, Allied Telesis will celebrate 36 years since its establishment. Last year, we very sadly lost our founder, Mr. Takayoshi Oshima, who led the company to the global organization it is now. I feel that the many seeds he planted have developed and blossomed and the company is on its way to great growth and success. I am determined to carry on the high aspirations of our founder and continue to grow Allied Telesis by providing the highest quality and most technologically advanced products, services, and solutions to our clients.
While digitization has made it possible to enjoy the convenience of IT services, online information leakage and cyber-attacks are increasing threats. Allied Telesis is committed to addressing these social issues and providing an easy-to-use and secure network infrastructure with a variety of solutions to meet the IT management concerns and demands of our customers. With our global perspective, we will continue to innovate with an eye on the future and help realize a prosperous digital society. As a member of that society, we will also work towards the realization of a sustainable world, through socially-responsible corporate activities, as well as manufacturing environmentally-friendly products and ensuring transparency in our supply chain.
We look forward to our continued collaboration with you in the New Year, and shared success in 2023.
Sachie Oshima, MD
Representative Director, Chairman and CEO